Company Profile
Home > Company Profile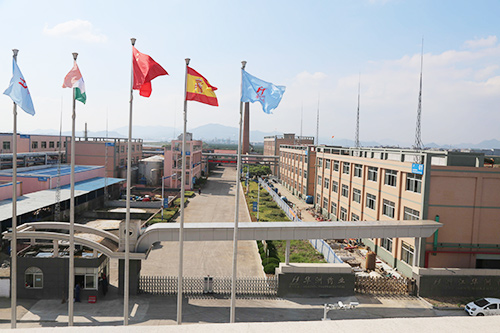 Zhejiang Huazhou Pharmaceutical Co., Ltd. was established as Taizhou Jiaobei Chemical Factory in October 1998. Located in Xiayang Industrial Zone of Zhang'an of Jiaojiang Distric in Taizhou City of Zhejiang Province, Zhejiang Huazhou Pharmaceutical Co., Ltd. now is a private joint-stock enterprise, with a registered capital of CNY 30.09 million and a fixed asset of CNY 150 million. Our factory covers an area of more than 50,000 square meters, and the construction area is more than 20,000 square meters; there are 221 employees, and 55 of them are technicians. At present, our company is one of 216 key enterprises in Jiaojiang District, AAA-level credit enterprise, Taizhou high-tech enterprise, Taizhou R&D center and a Class A import and export enterprise. Our company's goal is: by strengthening modern enterprise management and striving to implement ISO9001: 2000: 14001, COS, FDA and other standards, our company, within three to five years, will become a first-class enterprise with a medium-scale, annual output value of over CNY 500 million and advanced technology.

Equipped with production equipment in accordance with C-GMP standards, our company mainly produces APIs and pharmaceutical intermediates, and our main products are Carbamazepine-d10, Iminodibenzyl, Iminodibenzyl carbonyl chloride, Iminostilbene carbonyl chloride, 10-methoxy iminostilbene (10-MISB), 2,3-Dichloro-5,6-dicyano-1,4-benzoquinone (DDQ) and Dicyanohydroquinone, etc.

With strong technical force and complete public engineering facilities, our company constantly absorbs and learns advanced experience and technology all around the world, and maintains long-term and beneficial cooperative relations with Zhejiang University and Taizhou University and other scientific research institutes. In terms of product quality management, our company strictly follows the internal control management of the C-GMP standard. Based on the development principle of "people-oriented, developing business with leading technology", our company has strong new product development capabilities and high-tech research and development capabilities. Adhering to the market strategy of simultaneous advancement of sales, service and technological innovation, our products have been well received by customers since they were put on the market, which greatly improved the project efficiency of downstream customers, and also opened up the market share of our company.